Swire Properties has adopted, advocated and adhered to a philosophy of responsible development and formulated the SD 2030 Strategy where it helps build our SD capability, ensuring that SD considerations are part of all of our operations and business decisions.
Being part of the Company, Citygate Outlets continuously strives to launch various sustainable projects aiming to arouse shoppers' awareness and to bring this vision to their lives.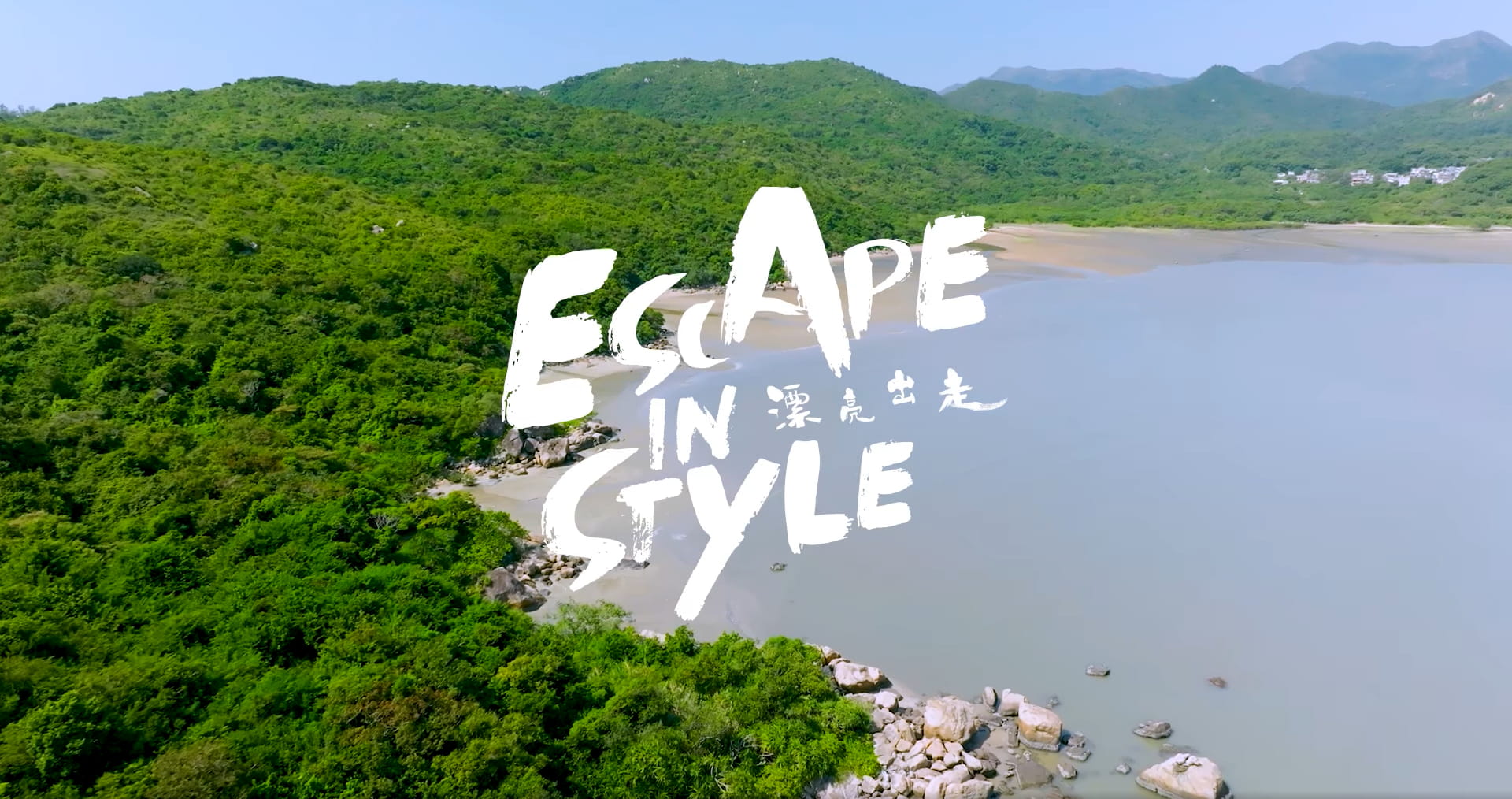 Partnering up with ecopreneur HK Timberbank, Citygate Outlets has curated "WOOD" You project showcasing a upcycled wood bench installation in the mall which is made of dead and dying woods collected from different parts of Lantau Island. To support local arts, we are also collaborating with local artist Messy Desk to launch an eco-bag in the hope of promoting sustainable development and green living to the community.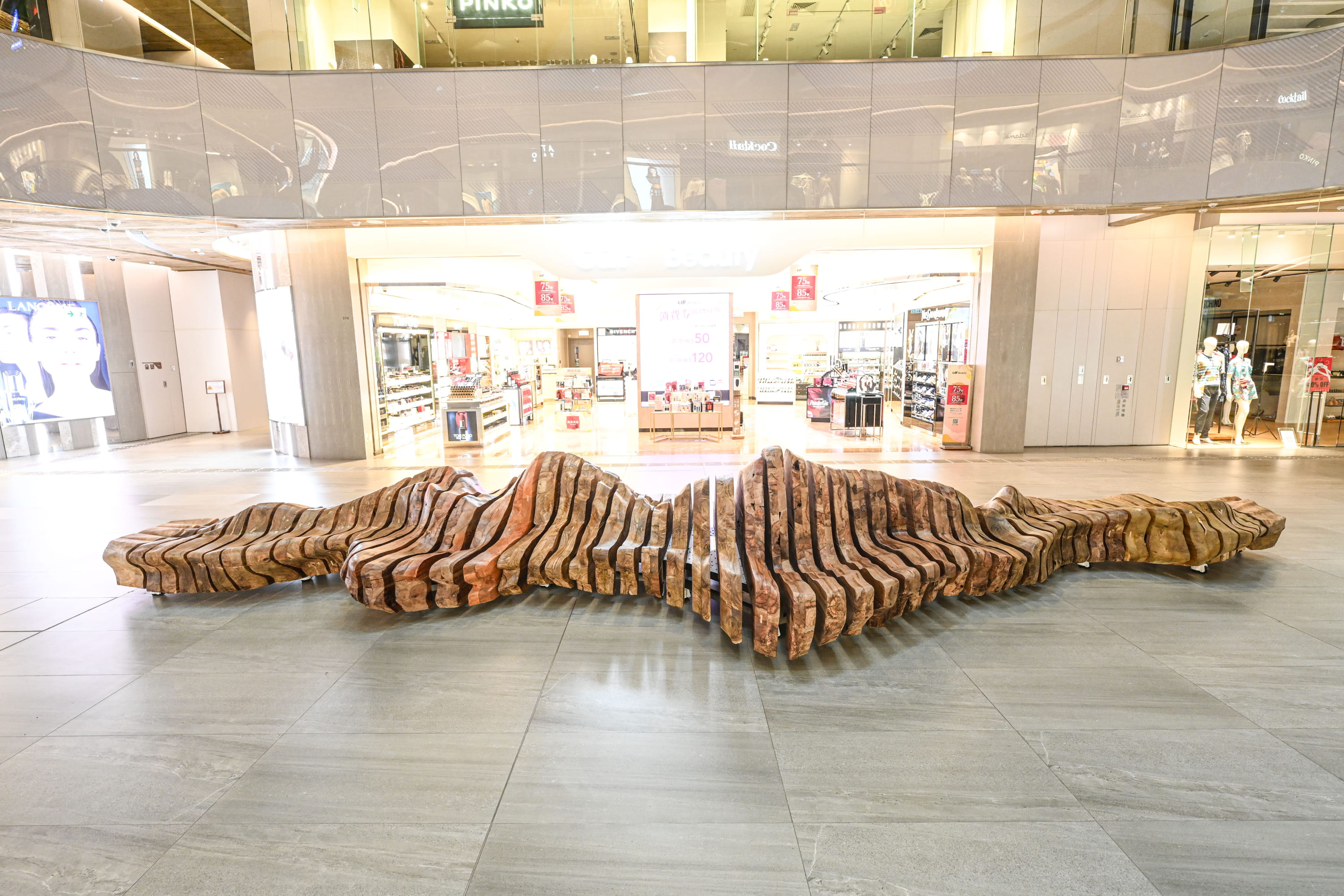 "WOOD" You Learn - 9.6m Long Upcycled Wood Bench Installation In collaboration with HK Timberbank, the 9.6m long wood bench is designed with the landform of Lantau Island to connect people to nature. Just slow down, seat back and enjoy the serenity. Location: L2 (Near L2 275 cdf Beauty)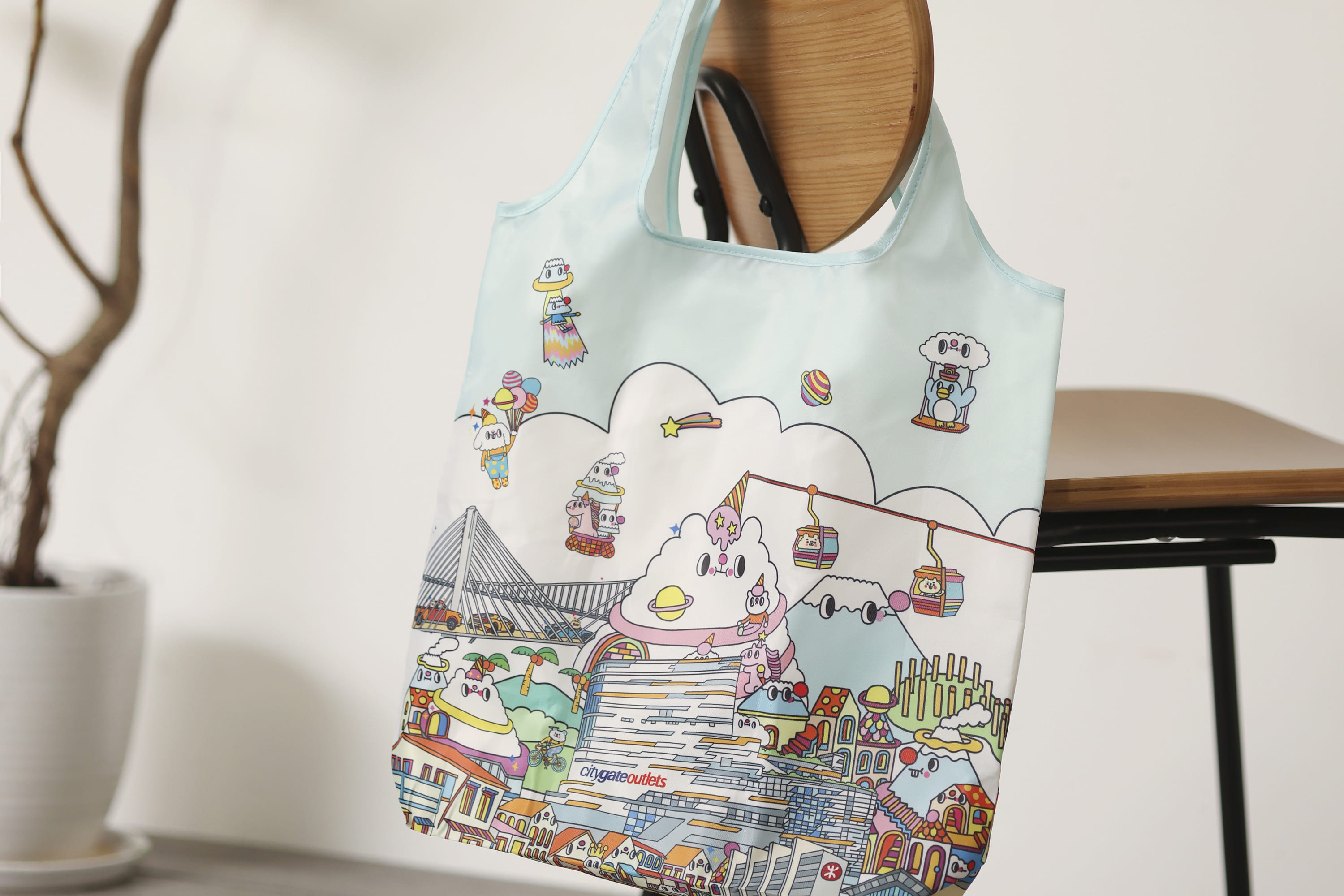 Citygate Outlets x Messy Desk "Escape In Style" Eco-Bag With the theme of city escape on Lantau Island, Citygate Outlets collaborates with local artist Messy Desk to create an exclusive eco-bag for our shoppers. The eco-bag is made of RPET materials – 100% made from recycled plastic bottles. Now you can go shopping with Messy Desk adorable characters and at the same time live a green life! CLUB CG members enjoy the privilege to redeem a limited-edition Citygate Outlets X Messy Desk "Escape In Style" eco-bag with just 3,500 points. Redemption Location: Gift Redemption Station at Customer Care Centre, L2