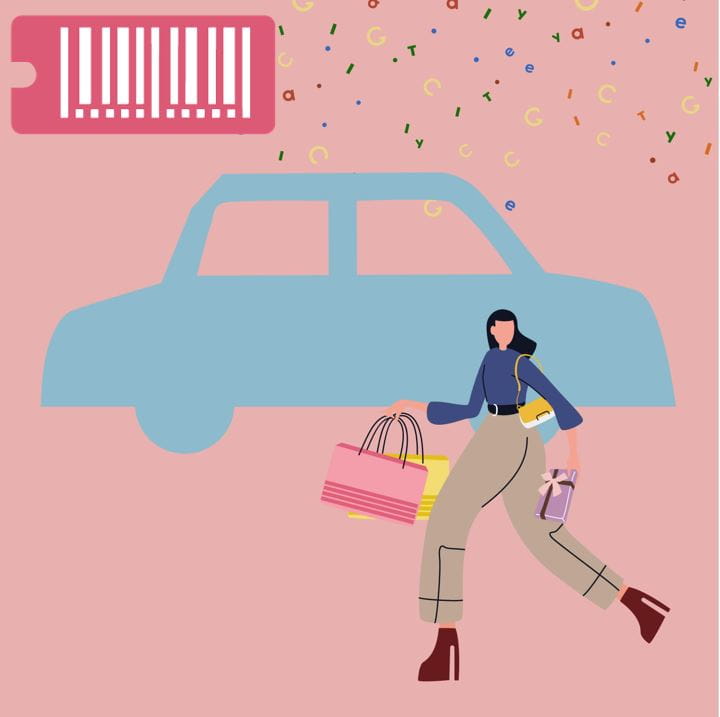 Citygate Outlets
1-Hour Free Parking e-Coupon
800points
Terms & Conditions
1. Member should redeem reward in TAIKOO+ mobile app with points and visit our CLUB CG Member Counter on L2 or Customer Care Centre on L2 before leaving the Car Parks to use the coupon directly.
2. Rewards are valid on a first-come, first-served basis, while stocks last. Quotas apply.
3. This coupon must be used within the validity period.
4. This coupon is applicable to private cars only, one a first-come-first-served basis upon parking lot availability.
5.This coupon is applicable to P2 and P3 Car Parks only. P1 Car Park is excluded.
6. The coupon can only be used once, and a maximum of three coupons can be used each time.
7. The Parking Coupon can be used in conjunction with other parking privileges at Citygate Outlets. However, a maximum of 7 hours of free parking will be offered to each car per day.
8. The coupon is non-redeemable for cash.
9. The required points for the reward will be deducted from the member's account instantly after the redemption. Redemption cannot be cancelled, and reward redeemed cannot be exchanged or returned.
10. The points used in the redemption of the rewards will not be returned or credited back to the member if member fails to collect or use the rewards.
11. The Company shall not be responsible for the condition of the rewards or any damage, loss or bodily injury arising from usage of the rewards. All queries (including product warranties) regarding the rewards shall be raised with the relevant merchant directly. Any dispute concerning rewards (quality or otherwise) shall be settled between the member and the relevant merchant. The Company shall not be liable for any product warranty or quality issues.
12. Other terms and conditions of CLUB CG membership programme apply.
13. In case of any disputes, Swire Properties Management Limited reserves the right of final decision.
CLUB CG Member Counter on L2 and Customer Care Centre, L2 (10am – 10pm daily)
Redemption Period: Starts from 08 Mar 2023