News & Events
Our new Customer Care Centre is now opened
06-01-2020 - 31-12-2020
00:00 - 23:30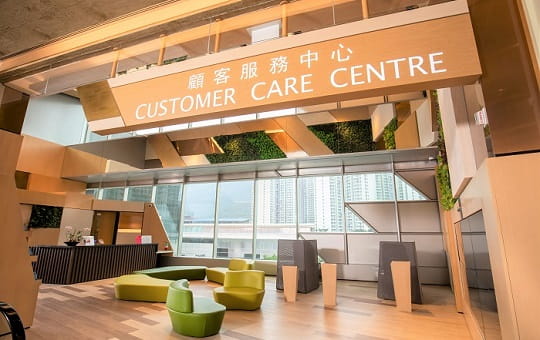 Our new Customer Care Centre on Level 2 (near COVA, Shop 260) is designed to further enhance your shopping experience at Citygate Outlets. It offers a wide range of new customer services, including Mobile Charging Stations, Self-Service Massage Chairs, Fresh Juice and Snack Vending Machines, Interactive Kids Zone, and more. Escape in Style to Citygate Outlets to explore endless shopping and dining surprises as well as our new value-added services!
Location : Level 2, Citygate Outlets (Near COVA, Shop 260)
Opening hours : 10am – 10pm daily
New services at Customer Care Centre

Native-Speaking Ambassadors

Our Customer Service Officers are always here for you. We even have native-speaking English and Mandarin ambassadors to care for all your needs. We're at your service to help you get the most from your shopping journey!

Self-Service Mobile Charging Stations

Recharge your mobile devices and stay connected in just a few easy steps.

Self-Service Massage Chairs

Take a rest from shopping by enjoying a 10-minute massage chair service for just HK$20.

Fresh Juice and Snack Vending Machines

Grab some fresh juice and snacks to recharge during your shopping spree.

Interactive Kids Zone

Create your own digital marine friends and interact with them on our cool marine wall.

Interactive Food & Beverage Directory

Explore the many dining options and F&B offers at Citygate Outlets, including Chef's recommendations.

Lantau Attraction Guides

Fancy a Lantau adventure? Help yourself to our Lantau travel guides and explore Lantau in style.