News & Events
Interactive Hotspots and LED Light Show
21-11-2023 - 02-01-2024
10:00 - 22:00
Interactive Hotspots and LED Light Show
This winter, Citygate Outlets celebrates the 65th anniversary of The Smurfs with an unprecedented
"Smurfs Up Christmas" carnival. Come join our adventure in the mystical Smurfs Christmas Village for an incrediBLUE Christmas!
Standing 4 metres tall, the giant 'Smurf X', right on the G/F of Citygate Outlets, makes a world-first debut in a futuristic look, exuding mystical charm to ignite festive vibes!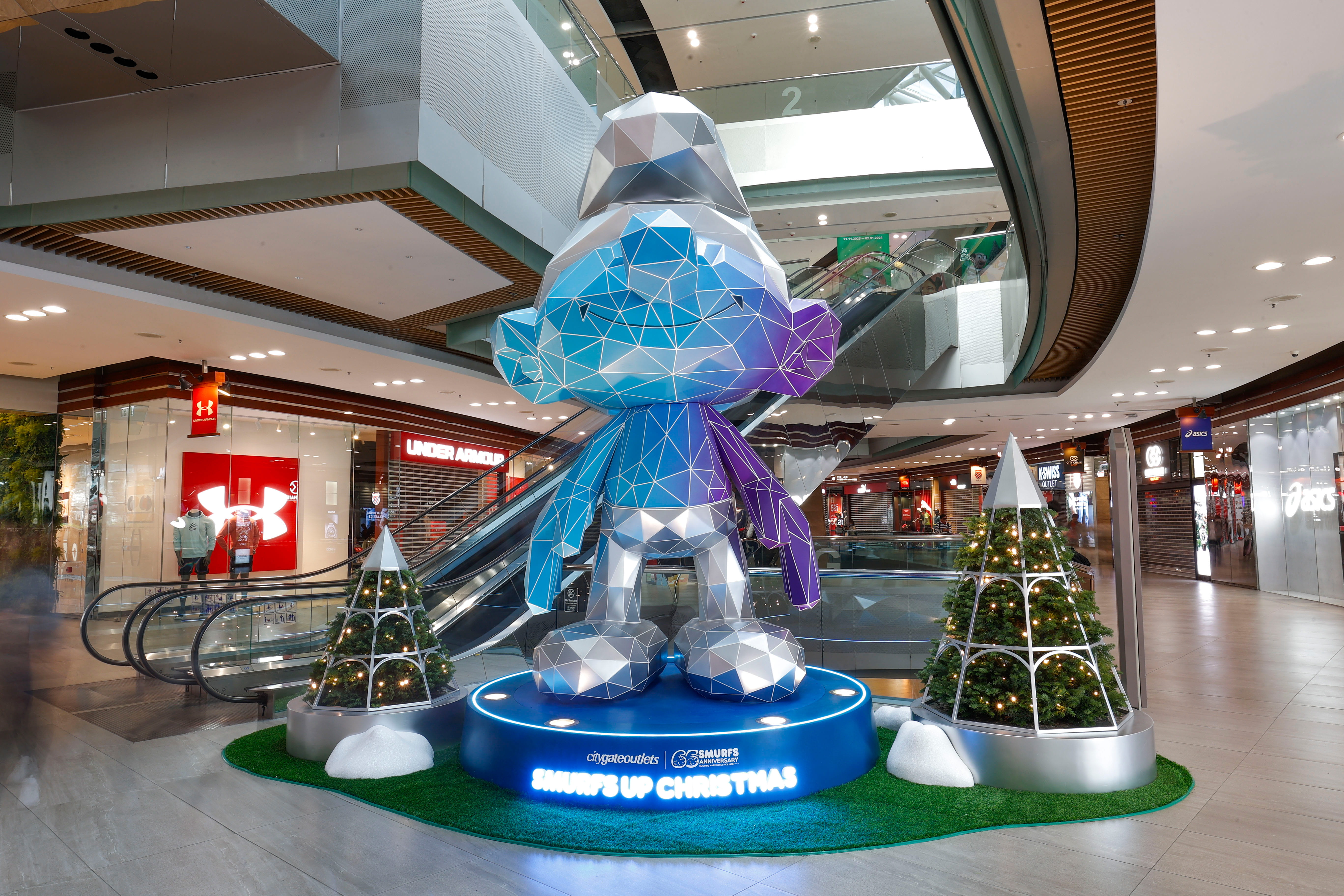 The Smurfs Christmas Village
Along with 5 adorable smurfs, Papa Smurf, the leader of the village, is busy decorating the
Smurfs Christmas Village! The 8-metre-tall 'Enchanted Christmas Tree' is adorned with Smurfmas decorations, make sure to watch the fascinating light show and take a few snaps for your Christmas photo dump! Remember not to miss out the immersive 'Mystery Aurora Blue Mushroom House' and 'Smurfy Christmas Adventure' interactive game!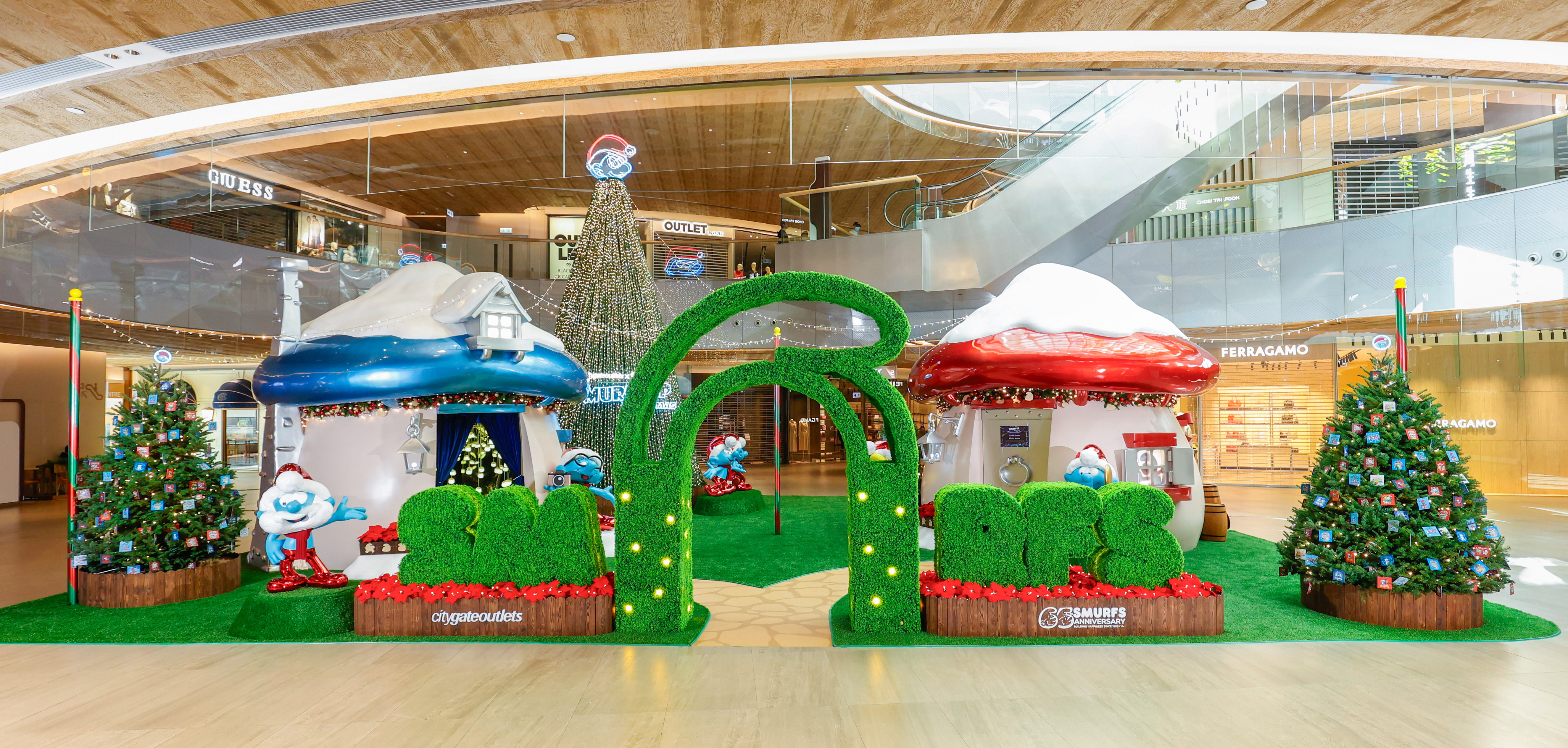 "Evil Wizard Gargamel" Inflatable
Spotted! The "Evil Wizard Gargamel" has invaded Citygate Outlets, we hear he has got a wicked scheme to capture all the Smurfs and ruin the Christmas celebration! Come join The Smurfs to defeat the Evil Wizard Gargamel with the power of the 'Magical Rope'!
Want to spend a romantic winter holiday with your loved ones? Visiting the bridge on L2, you can take a walk under the romantic night sky and feel the sweet blessings sent by the Smurfs to everyone!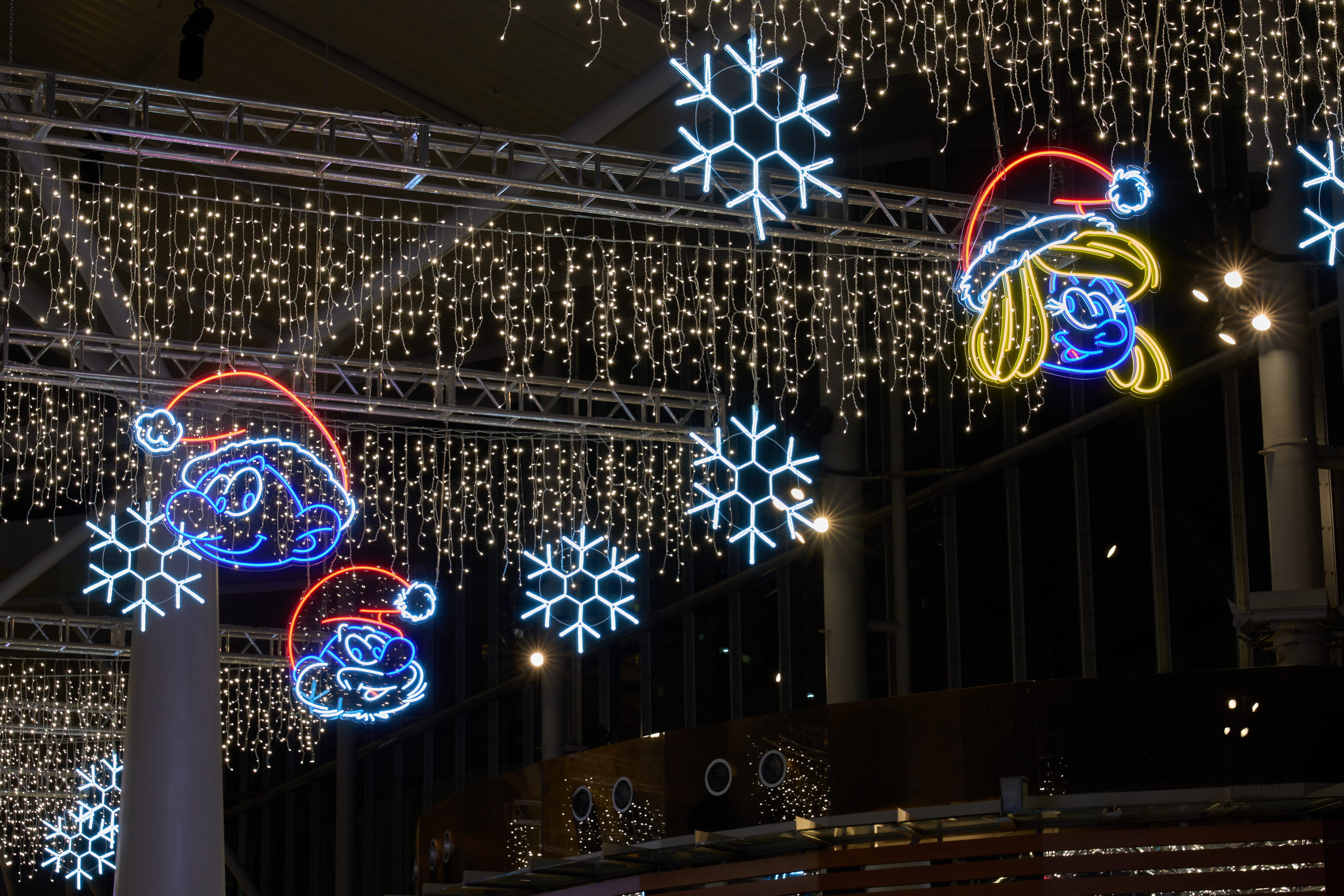 Location: Opposite to MLB (Shop G01B), The Atrium, The Bridge and near cdf Beauty (Shop 275) on L2
Date: 2023.11.21 – 2024.01.02
Time: 10am – 10pm daily
Location: The Atrium on L2
Date: 2023.11.21 – 2024.01.02
Time: Daily 5pm – 9pm (Every half hour)