News & Events
The Den of Blessings
15-01-2022 - 15-02-2022
10:00 - 22:00
Are you ready to visit Lan Lan Cat and his playful friends at Citygate Outlets? In anticipation of your arrival, Lan Lan Cat has decorated his cute home at the Atrium on L2 with prosperous blessings and festive surprises!
Ding dong! Step inside the Lan Lan Cat residence and you'll find Lan Lan Cat dressed up as a tiger lounging on his 'sofa'. On closer inspection, it's not a sofa but a giant cat scratcher that CATches fortune and prosperity! Look up to also discover the 'Blessing Tree' filled with lucky firecrackers. Make a wish here and you're bound to start the year with a bang! Watch as Mochi climbs the 'Level-Up Cat Tower' whilst Juai Juai Cat spreads the joy at the time-limited pop-up store where you can shop for the newest Lan Lan Cat merchandise! Don't forget to see Lan Lan Cat at the fishing station reeling in blessings before heading to the 'Nuggets of Luck' to help clean out the old and welcome a year of new beginnings. You might even find some golden surprises along the way!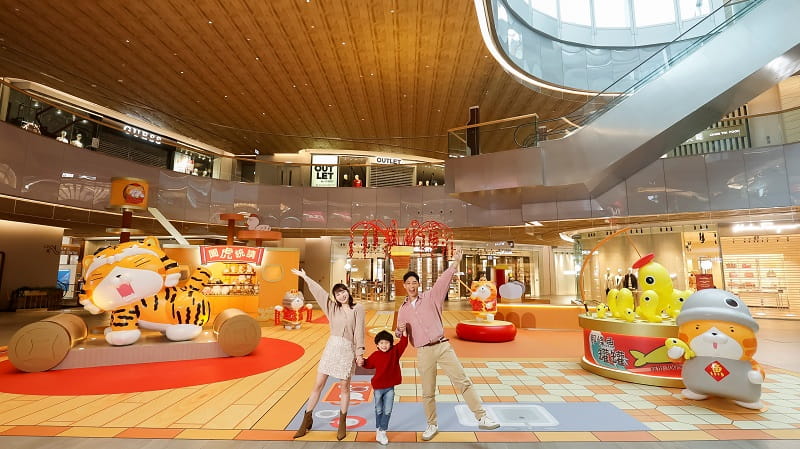 For the grand finale, visit the 'Fruitful Catch' where Lan Lan Cat is hiding to soak up the biggest blessings for the year ahead. Before you leave, let Lan Lan Cat show you where to take the best photos. Visit L2 to get a great front-view of the giant kumquat tree, and go to L3 or above for a brilliant bird's eye view.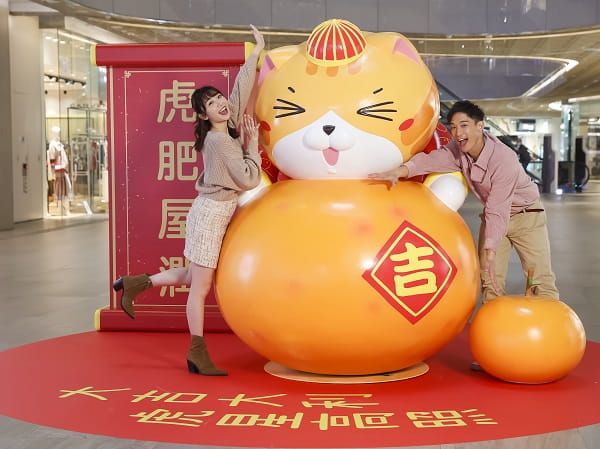 What are you waiting for? Get ready for a prosperous Year of the Tiger with Lan Lan Cat and his friends at Citygate Outlets!
Decoration Details :
Location : The Atrium and near cdf Beauty (Shop 275) on L2
Date : 15 January – 15 February 2022
Time : 10am – 10pm daily